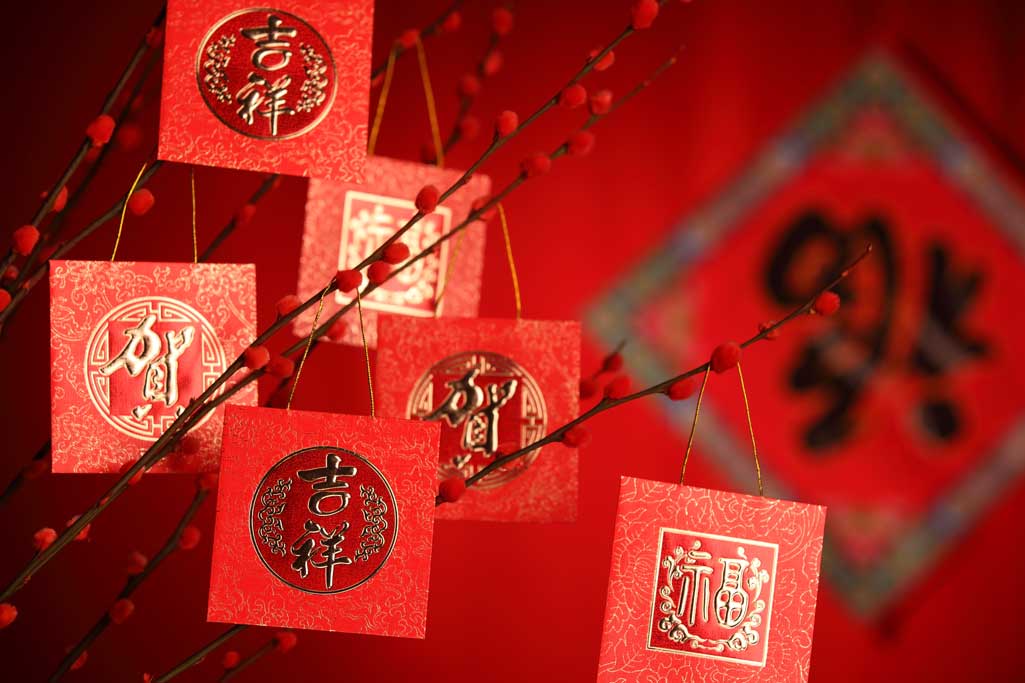 Chinese New Year in 2019 starts on the 5th February. Also known as the Spring Festival it is the most important and longest holiday in China. It is believed a new year signifies a new beginning, so to welcome the year people would clean their houses and buy new things for a fresh start. People traditionally decorate their homes and businesses for the festival with the colours of red and gold, and partake in the exchanging of gifts with family and friends, traditional lucky red envelopes containing money. These are called hongbao in Mandarin and lai see in Cantonese. The Chinese New Year festival runs for approximately 15 days and finishes with the Lantern Festival.
2019 is the Year of the Pig. Years of the Pig include 1947, 1959, 1971, 1983, 1995, 2007, 2019, 2031. Each year is related to an animal sign according to a 12-year cycle. Those born in a Pig year are said to beconsiderate, responsible, independent and optimistic. They always show generousness and understanding with other people's mistakes, which help them to have harmonious relationships with others. However, sometimes they will behave lazily and wait to take action.
According to Chinese astrology, the year of your birth sign is the unluckiest year in the 12-year cycle. So for those born in a Pig year, 2019 may not be your year! However you can help ward off bad luck by paying attention to your conduct and behaviour, wearing red clothing and jade jewellery items. For those born in all other Zodiac animal years, it is believed you can reap great rewards in a Pig year by tapping into the Pig character traits.
Some famous people born in the year of the pig include:
Hillary Clinton, Nigella Lawson, Sarah Ferguson, Julie Andrews, Winona Ryder, Ginger Rogers, Bryan Adams, Woody Allen, Richard Attenborough, Elton John, Marie Antoinette, Christina Applegate, Lucille Ball, Humphrey Bogart, Ernest Hemingway, Alfred Hitchcock, Michael Parkinson, Arnold Schwarzenegger, Steven Spielberg and Emma Thompson.
On Saturday 9th February to celebrate the Chinese New Year for 2019 Club Helensvale will be giving away 10 fortune cookies containing a share of $8888 to those playing in the gaming room between 3-5 pm. There will also be complimentary Chinese Cuisine available that afternoon.
For more information on the promotion see here > https://bit.ly/8888FortuneCookies