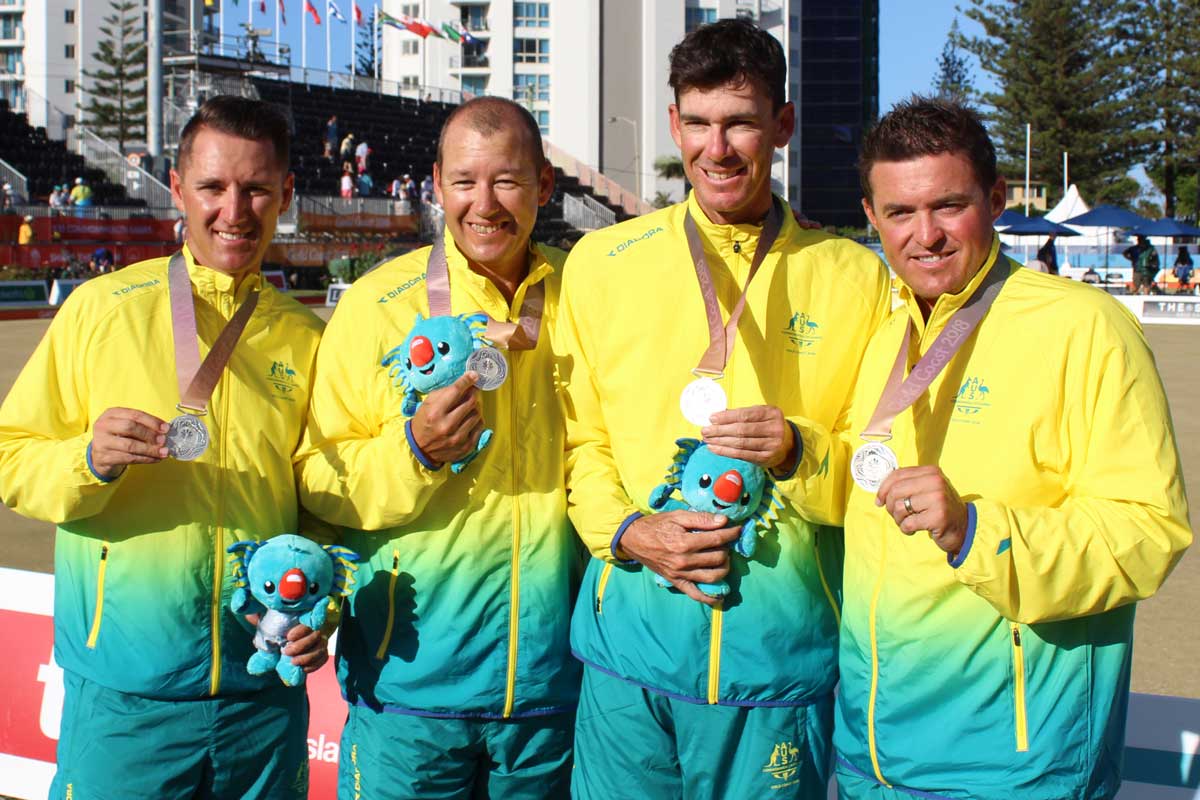 What an amazing spectacle the GC2018 Commonwealth Games was for our fabulous city, community and competing athletes. To see our beautiful Gold Coast shine in such a great light across the World was something very special. Our proud little city put on an extraordinary showcase that saw us witness once in a lifetime events, achievements, and medal glory.
At the completion of the 12 day multi sport event, our talented Australian team, of over 700 people, sat atop of the medal tally leader-board, finishing with a total of 198 medals – 80 Gold, 59 Silver, and 59 Bronze.
Closer to home was the performance of our bowls team, the Jackaroos. Our Jackaroos finished as the fourth most prolific gold medal winning Australian sporting team behind our swimming, athletics and cycling track teams. Our Jackaroos secured 5 Gold medals and 2 silver medals from the ten disciplines they competed in.
Aaron Wilson won Gold in the men's singles while the women also won two gold in the fours and triples. Our para triples team and vision impaired mixed pairs also won Gold in their disciplines as well. What a tremendous campaign, we here at Club Helensvale as well as the entire nation are super proud of your achievements.
Our men had a great campaign also. In the men's singles Aaron Wilson topped his section in the blue ribbon event. He faced some tough competition along the way but it would be him who stood victorious on the final day of play, defeating Ryan Bester 21 -1 4 in the Gold medal match.
Our men's pairs combo of Brett Wilkie and Aaron Wilson were unlucky to bow out in the quarter final stage of their discipline. They topped their section, however ran in to a red hot Malta team in the quarter and were defeated 15 – 13.
The triples side of Barrie Lester, Nathan Rice and Aron Sherriff lost just one match in their pool games. They finished second in their group and would storm in to the grand final of this discipline. They endured a spectacular tussle against Scotland for the Gold but were beaten 19 – 14 and took home a Silver medal.
Our men's fours of Barrie, Brett, Nathan and Aron steered their way through the round matches and with solid wins in their quarter and semi, they faced a tough assignment against Scotland for Gold. We led the whole way, however the last end would see some epic bowls go down from the Scots, our boys heartbreakingly losing a count of 4 to finish on the wrong side of the 15 – 13 scoreline, winning a Silver medal this time.
At the completion of the Commonwealth Games, our very own Brett Wilkie announced he would be retiring from Australian representation to spend more time with his family and focus on his relatively new role as CEO of Bowls Queensland. It was an emotional departure and he will be sorely missed by his fellow Jackaroos.
We would like to congratulate heartily our own Club Helensvale players who had the honour of representing Australia. Congratulations to Brett Wilkie, Nathan Rice and Aron Sherriff who on their Silver medal wins, we couldn't be prouder of you.