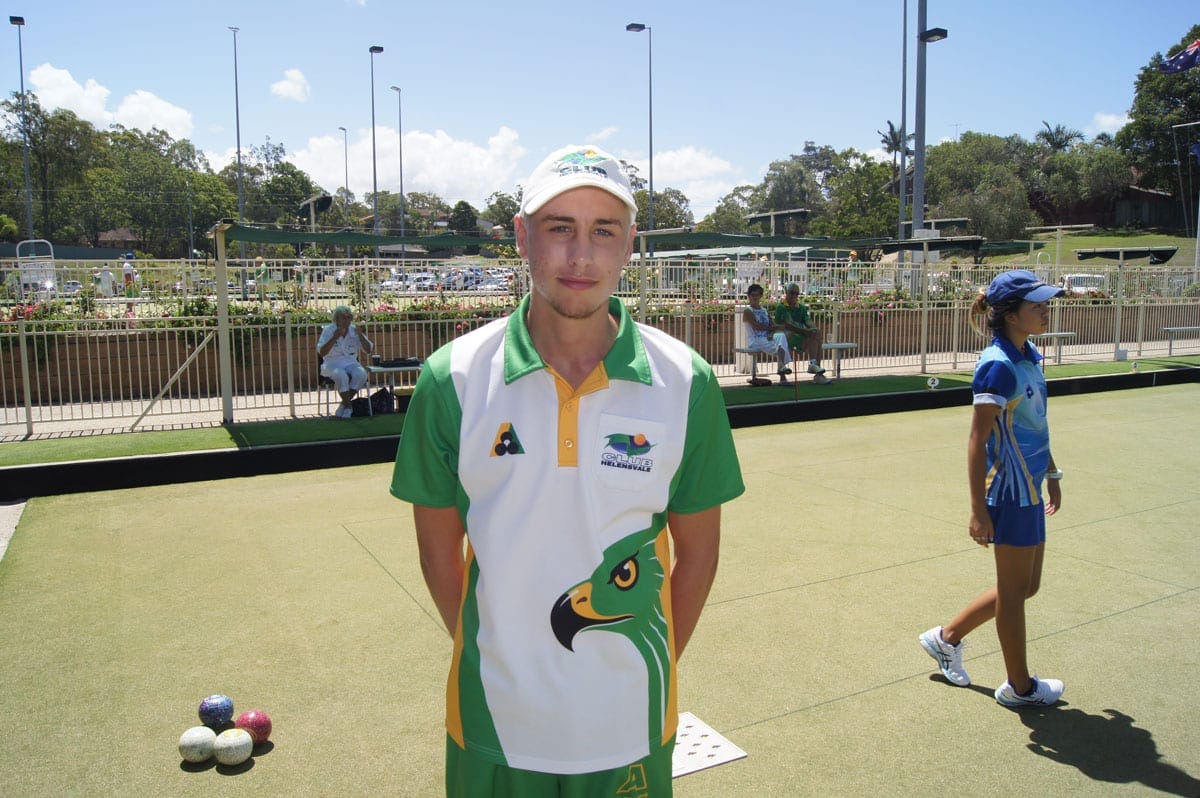 Club Helensvale's own player Jayden Christie has garnered some attention recently when he surged ahead seven positions in the National Player Rankings to join the top 15 players at only 18 years of age. He jumped ahead in the rankings following his win with Broadbeach player Sean Ingham in the tier 3 Ballina Summerland Pairs.
Despite his youth, he has been involved in the sport of bowls for eleven years and has achieved some amazing things as a junior bowler. He played internationally at the age of 15 representing Victoria in the Trans-Tasman challenge against New Zealand. Jayden moved to Queensland from Victoria with his family in 2015. He has since said his development in the sport has accelerated since joining the Club Helensvale stable of players with such great mentors such as Brett Wilkie, Lynsey Clarke, Nathan Rice and Mark Casey as clubmates. Mark Casey and Christie together won the State Champion of Champion pairs title in 2016 and make solid and unstoppable duo. Mark Casey says Christie is "the best junior he has ever seen…with a really good future ahead of him".
Jayden has some big dreams and lofty goals. In feature by the Gold Coast Bulletin on upcoming sports starts he announced that he is aiming to get on the Queensland Open Side and then the Australian squad with the ultimate goal of representing Australia at the Commonwealth Games to be held on the Gold Coast in 2018. We predict great things in the future for Jayden Christie and he is a bowls player to watch! We're very proud to have him playing for Club Helensvale.