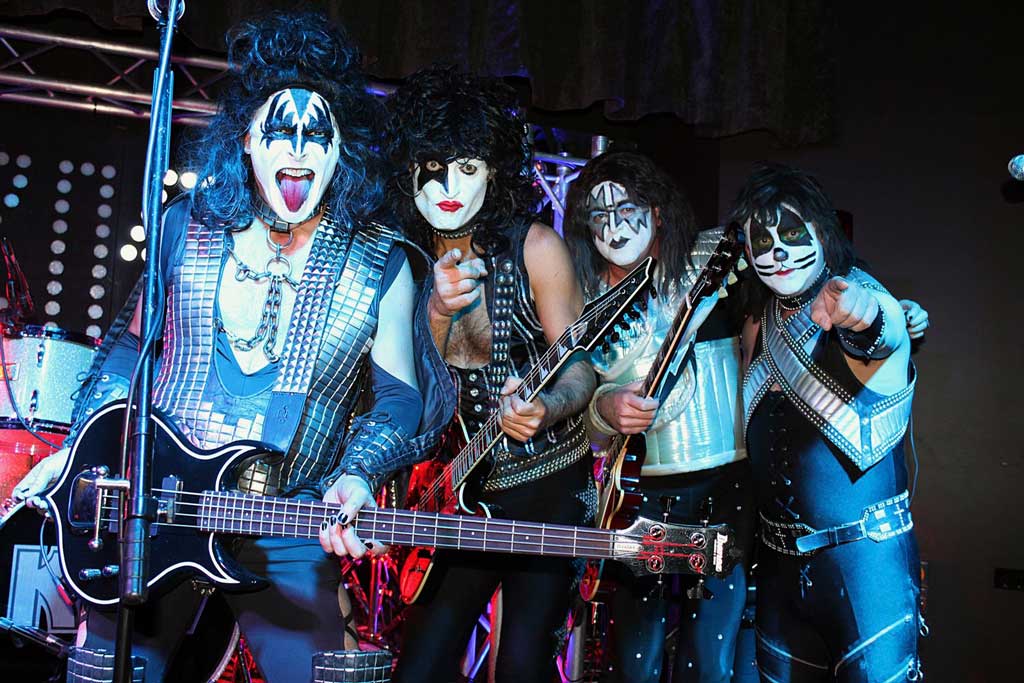 KISSperience is known as Australia's hottest tribute show. This October they are coming back to where it all started for them to celebrate their 10th anniversary as a band. Playing all the classic hits such as "I was made for loving you", "Shout it out loud" and "Rock'n'Roll all nite", plus many more of your favourite songs, a KISSperience show is a night you'll never forget.
Boasting the largest stage show and production of any tribute band in the land, KISSperience offers all you would expect from a bombastic KISS tribute show including genuine costumes, instruments and face paint. The show includes an authentic stage with a giant flashing KISS logo, drum riser and stairs. KISSperience combines fire-breathing, blood-spitting, smoking guitars, pyrotechnics, smashing guitars and many other special effects into a larger than life, high energy show that continues to draw large crowds.
Ten years ago KISSperience launched at Club Helensvale, Gold Coast. The show was sold out and was a sign of things to come for the next decade for the band. KISSperience continued to play annual events at the Club for the next 3 years to capacity crowds. Since their official launch at Club Helensvale a decade ago, KISSperience have been touring ever since, playing at some of NSW and Queensland's largest venues and also performing at many high profile corporate events.
KISSperience is now regarded as Australia's premium tribute band and have built a reputation for having the best live show in the business. KISSperience has acknowledged Club Helensvale as being pivotal to the success of the band. They are paying homage to Club Helensvale with a return for their 10th anniversary show. This show will be sold out and we encourage all patrons to get in early and book tickets for the event.
Tickets are only $15 (+ online booking fee) and available to purchase at the Club or online here.