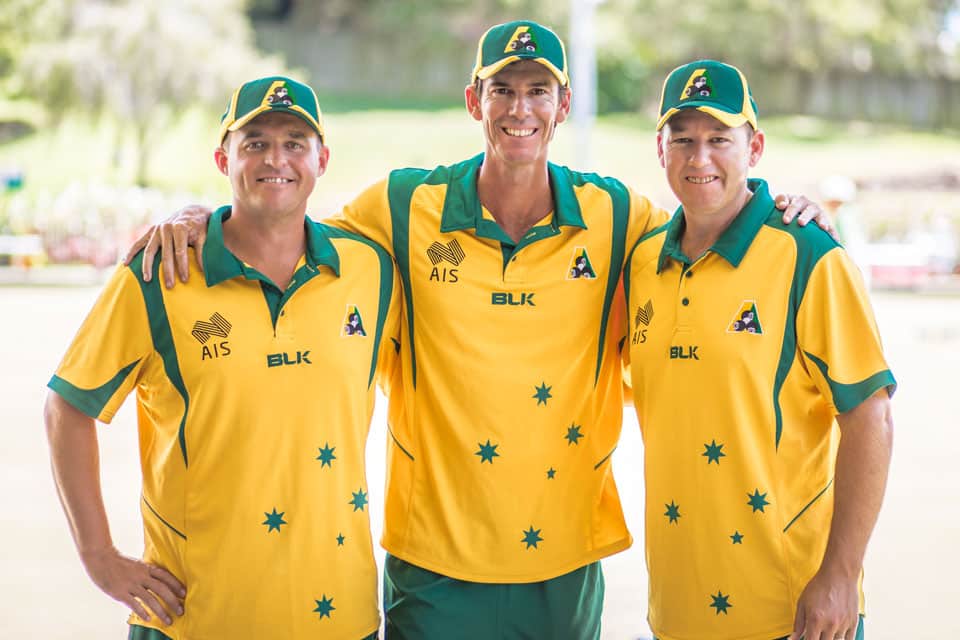 Our home town is set to be on the world stage with the City of Gold Coast hosting the 2018 Commonwealth Games on the 4th to 15th April. The excitement has been building and building as the Games venues and facilities have transformed the city.
Congratulations to the Australian Jackaroos who have been chosen to represent our country on the greens at the Games. We are thrilled to have three of our very own Helensvale Hawks as part of the team. Well done Nathan Rice and Brett Wilkie and the recent addition to the Club Helensvale stable of players, Aron Sherriff!
Our Club Helensvale bowlers are so excited to be part of the upcoming mega multi sport event which will be the 2018 Gold Coast Commonwealth Games. In bowls, there's no bigger stage, and the thrill of being able to compete in front of a massive patriotic Aussie home crowd will be second to none.
It's such an honour and privilege to wear the Green and Gold uniform in any sport at any event, but the Commonwealth Games is really something special. Unofficially known as 'the friendly Games', the spirit and sportsmanship on display amid the highest level of elite fierce competition is completely unique and ensure there'll be memories to last a lifetime.
Our Helensvale bowlers have a rich history on the Games stage with our players bringing home Gold, Silver and Bronze medals from the Melbourne, Delhi, and Glasgow Games. Our team will be striving to add to that prestigious trophy cabinet and we'll be cheering them on all the way.
The Gold Coast has become the mecca for Bowls across the Nation, during the games our backyard will be on show across the world to millions of people and we can't wait to see it all unfold.  Make sure to keep an eye on our facebook page for updates during the Games!
We will have a fun party atmosphere at the Club during the Commonwealth Games with decorations, special promotions  and the bowls events live streamed up on the big TV screen, so make sure to come on in and cheer them on as they strive for gold.
Good luck to our amazing Aussie Hawks, you'll do us proud – GO FOR GOLD!