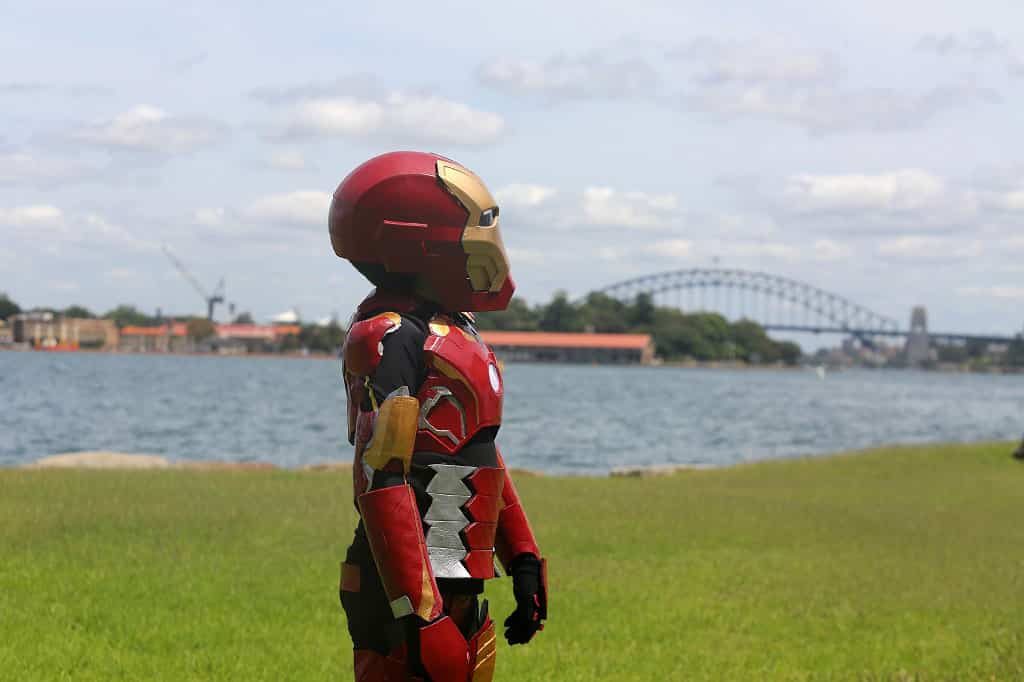 Make-A-Wish® Australia
Make-A-Wish® makes the cherished wishes of children and teenagers battling life-threatening medical conditions come true. Every day, six families in Australia receive the news that their child is facing a life-threatening medical condition.
Each wish journey is designed to ignite positivity and fight within each child, helping them battle for their health. Wishes are as unique as the imaginations of the children who make them – and they've had some pretty incredible wishes! The vast majority of wish families say they've seen ongoing improvements in their child's emotional and physical health as a result of their wish journey.
Dom's wish to be Iron Boy
Dom, 9, has been battling cystic fibrosis his whole life, enduring hours of treatment every week. He has always been fascinated with Iron Man, and this led him to his wish: to be Iron Boy.
In the lead up to his wish coming true, Dom participated in Super Hero training, and fittings for his tailor-made Iron Boy costume. Dom's excitement grew by the day, and gave him something wonderful to focus on during treatment.
Dom's unforgettable day was the showdown between Iron Boy and his arch nemesis, Ultron, on the steps of the Sydney Opera House. With newfound strength and courage from his wish, and a huge crowd cheering him on, Iron Boy fought Ultron and his henchmen – and came out victorious!
Dom was awarded a Medal of Valour from the NSW Police Commissioner for his heroic efforts in saving Sydney. Then Dom received a wonderful surprise video from Iron Man himself – Robert Downey Jr – welcoming him as an honorary member of The Avengers!
For Dom's mum, Nichole, the best part about the Make-A-Wish experience is the powerful impact she has seen, and continues to see, on her son. "In the lead up, Dom was determined to stay healthy for his wish. It kept him going, and gave him a real boost."
"Since his wish (and now that he's got superpowers!), we've noticed a whole new attitude. Dom used to be worried about trying new things. Now, he has the confidence to get in there and give things a go."
If you'd like to find out more about Make-A-Wish or apply for a wish, visit makeawish.org.au or call 1800 032 260.
Club Helensvale is pleased to be able to support Make-A-Wish Australia and to be actively fundraising for them. We have donation tins throughout our venue if you would like to make a contribution or Make-A-Wish ribbons for sale at reception.