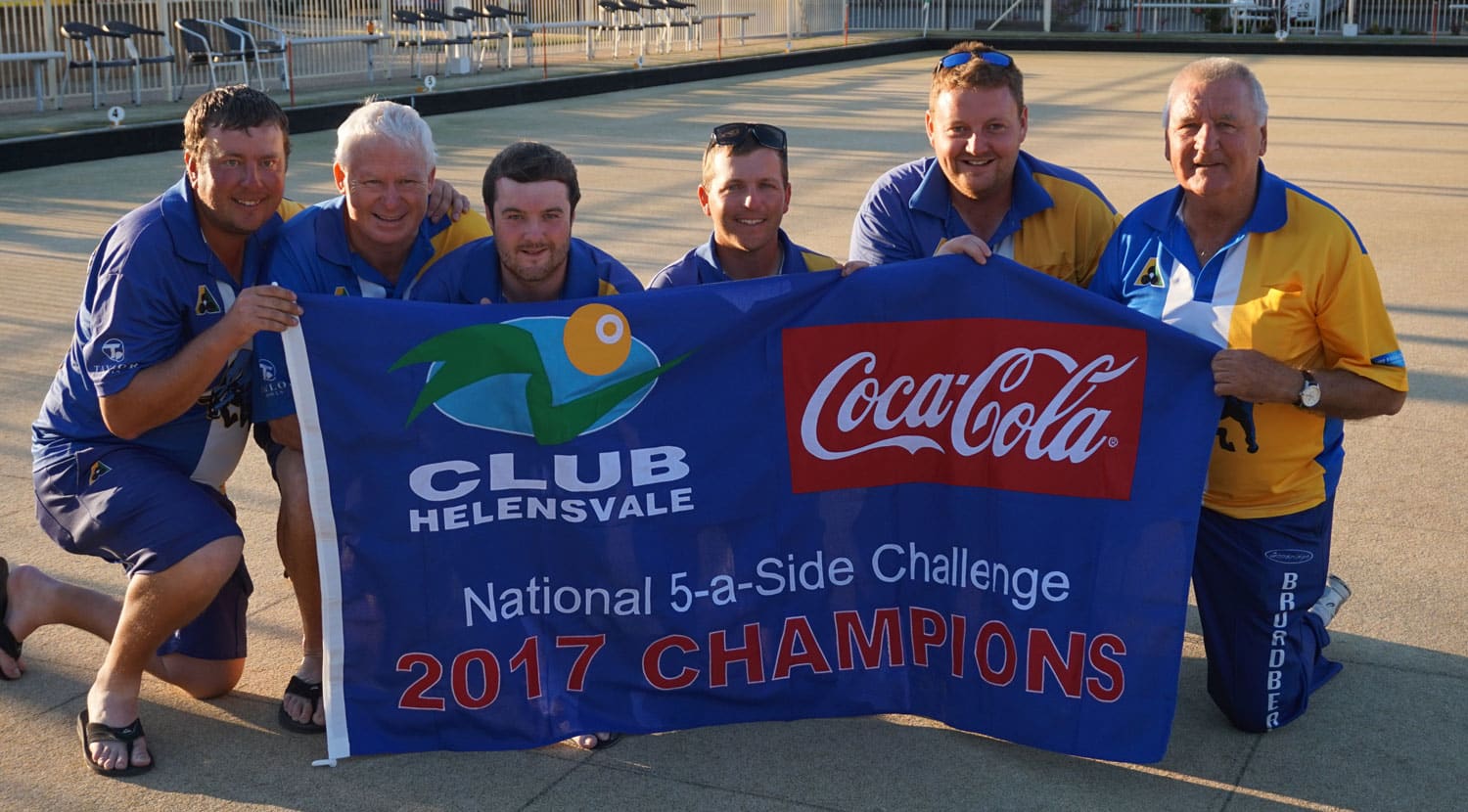 The mighty talented Broadbeach Bulls have claimed their maiden National $60,000 5 A Side title today in spectacular fashion defeating the international NZ , star-studded club side from Eastbourne – 3 matches to 1. Broadbeach had been the most consistent and in-form club of the competition, leading the field from Day 2 of play and all the way through the event. But on finals day it all begins again and it was anyone's title for the taking.
After defeating Mt Lewis in the morning matches of their semi final encounter, Broadbeach were full of confidence riding in to the final. However newcomers to the event, Eastbourne, were also riding their own high after defeating last years runner up, St Johns Park in their semi final clash. As the crowd eagerly anticipated what was scripted to be an almighty classic grand final battle, they weren't disappointed – witnessing some of the best bowls the Club Helensvale greens have ever seen. It was a blow for blow match up in the first of the disciplines with game points split after Eastbourne took the pairs encounter by 1 shot and Broadbeach winning the triples by 15.
However when it came down to the singles and fours discipline, it was the Ryan Bester show that put the final nail in the coffin for Eastbourne, after hewas clinical in his singles performance defeating David Ferguson 21- 10. The 11 shot singles victory left the overall margin of 25 shots too big of a mountain to climb for the Eagles fours – shaking hands after 10 ends with Broadbeach in front 12-4.
Congratulations to our eleventh and newest champions, Broadbeach, on your maiden title and claiming the $20,000 first prize winners cheque, to Eastbourne for being gallant in Grand Final defeat, and to the talented sides from Mt Lewis and St Johns Park on finishing equal third in one of the toughest and most prestigious events in the country.
(For those interested, our live streamed featured finals matches have been saved and are able to be viewed via our Club Helensvale Facebook page)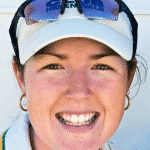 Author: Lynsey Clarke
Gold Coast Hawk,  Australian Team Captain, Commonwealth Games Gold Medallist