Pancreatic cancer has one of the lowest survival rates of all major cancers. The statistics on survival rates have not changed significantly for over 40 years. This year over 3500 people will be diagnosed with pancreatic cancer and they will only have a 9.8% chance of surviving past 5 years.
Pancare Foundation is an Australian charity that aims to increase survival rates, improve research, public awareness and provide support to people affected by pancreatic cancer and other upper gastrointestinal cancers.
The Walk for Hope is Pancare Foundation's largest fundraising community event. The inaugural Walk for Hope event was held in Melbourne in 2018 with over 500 participants. This year there are Walks happening across Australia. The Gold Coast Walk for Hope will be happening this June at Damien Leeding Park, Oxenford. We hope you can join in, for either the 5km walk or 5km run and help fundraise so Pancare Foundation can continue it's very important work.
DO IT FOR BEAR – CHRIS "BEAR" O'MEAGHER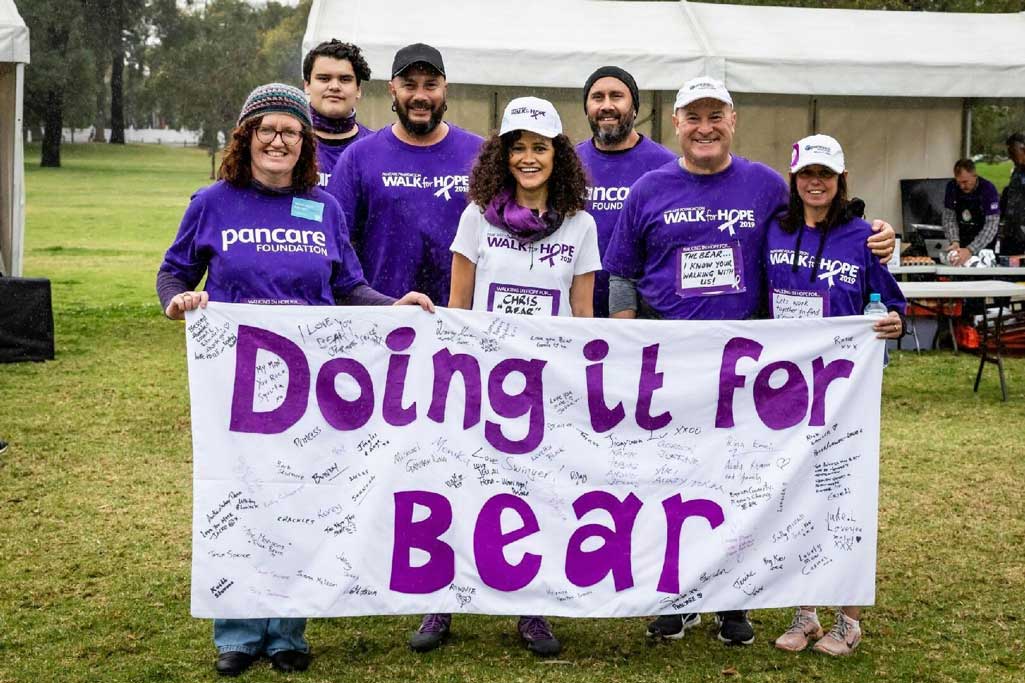 Fundraising for and supporting the vital work of Pancare Foundation was one of the final wishes of Chris O'Meagher, who passed away September last year. He was diagnosed with pancreatic cancer in November 2017 and was passionate about making a difference for future pancreatic cancer sufferers.
Affectionately known as Bear, for both his giant stature and giant heart, Chris O'Meagher was a beloved member of the Australian bowls community, and throughout the world, more particularly in Canada, Fiji, Malaysia and New Zealand.
Bear's love of lawn bowls came at a young age from watching his parents, Geoff and Filo O'Meagher, who both competed at Commonwealth Games & World Bowls Championships.
He was a keen competitor with many successes on the bowling greens. Chris was a mentor for many new and young bowlers.
The whole O'Meagher family has continued to promote Bear's wish to support the work of the Pancare Foundation and we here at Club Helensvale want to do all we can to make a difference for those diagnosed with pancreatic cancer in the future.
Let's all do it for Bear and take up the challenge and take part in the Walk for Hope this month. Sign up here > https://goldcoast.pancarewalkforhope.com.au/